Slow Food O'ahu Annual Meeting and Potluck
Sunday, January 10, 2016   FREE

3989 Diamond Head Rd., Honolulu, HI 11:00 a.m. – 2:00 p.m.
Please join us for our Annual Meeting to re-cap the events of 2015 and begin 2016.  As is our tradition, we gather for a wonderful lunch on Sunday in January (this year on January 10) for an opportunity to share food, food policy, and plan for 2016.  Slow Food member events are known for some of the BEST local food potlucks.
In addition to our lunch and re-cap of events, we will have a speaker, Hunter Heavillin, who will speak on "Permaculture in Hawai'i".  For those who may have heard of the term "permaculture", this is the opportunity to learn. Hunter has spent the past few years between Hawaii and Haiti teaching and con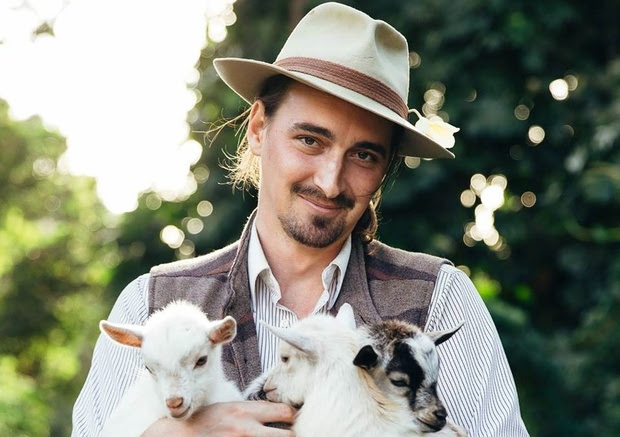 Hunter Heavillin
Huntsulting on projects running the gamut from disaster response ecological sanitation  to homeless shelter design. He holds degrees in Agroforestry and Sustainable Community Development and has a focus on small island developing states and the application of permaculture to disaster risk reduction and response.  Hunter is the lead designer of Pono Permaculture, a Hawaii-based Permaculture consultancy and planning team and is currently consulting with the Hawaii Association of Independent Schools'  school sustainability program.
The meeting will be held in a classroom on the grounds of The Arc in Hawai'i at 3989 Diamond Head Road near the intersection of 22nd Avenue and Diamond Head Road (Note: It is the same location as last year).  Look for our sign once you turn into the parking lot for directions to the classroom.
Although the event is free, please RSVP https://www.eventbrite.com/e/slow-food-oahu-annual-meeting-and-potluck-tickets-20133826818 to assist us with planning.  Bring your own utensils, drink, cutlery, and a dish to share.  We look forward to seeing you there.