Hookuaaina Farm Walking Tour
August 5 @ 9:30 am

-

12:30 pm
Join us for an fun and educational stroll through Hookuaaina Farm in Maunawili, where you'll learn about sustainable Hawaiian farming.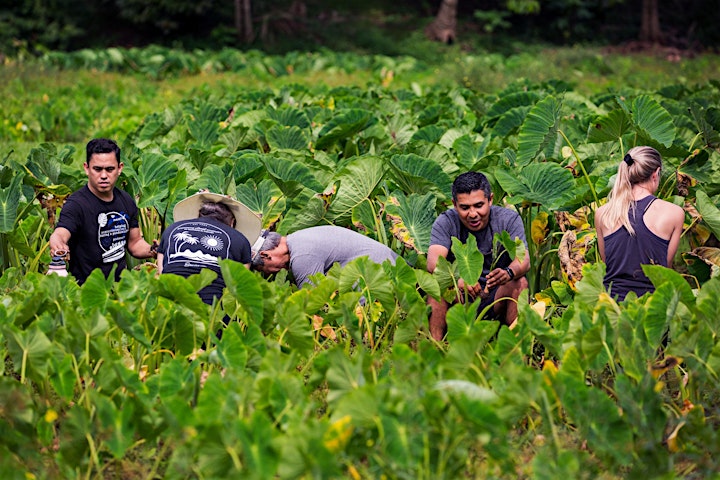 Join us at Hoʻokuaʻāina for a "talk and walk" around the kalo lo`i. Located on the east side in Maunawili Valley, Hoʻokuaʻāina is a nonprofit, founded in 2011, working to grow a healthy community through the cultivation of kalo (taro) using traditional Hawaiian practices.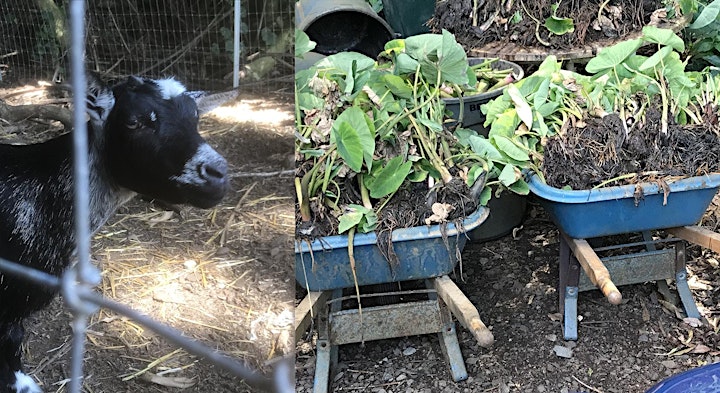 We will start the day with an opening circle in the hale for ho'olauna (introductions). Here, we will learn about our kuleana (responsibility, privilege) in Hawai`i to mālama ʻāina (care for the land) in order to facilitate a discussion based on Hawaiian cultural and values-based lessons grounded in ʻōlelo noʻeau (proverbs & poetical sayings) and moʻolelo (stories).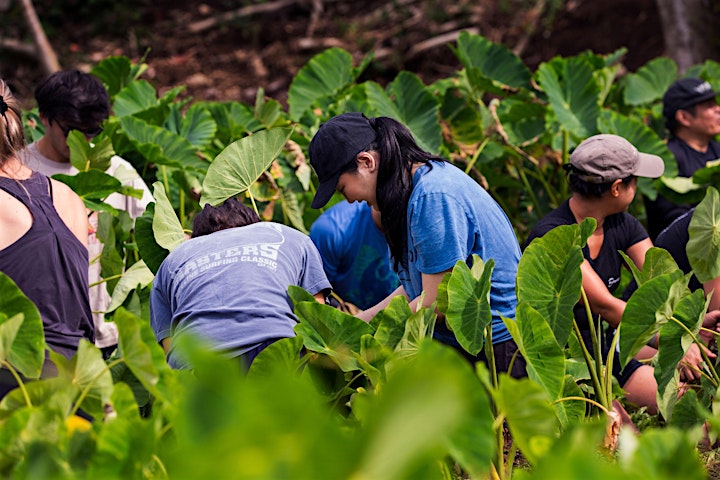 We will walk around the lo'i kalo to observe the different stages of the kalo growth cycle and the native bird species that inhabit the wetland. We will hear from the farm's experts about kalo production from huli to poi, and from the farm's youth apprentices who will share their experience participating in the farm's mentorship program.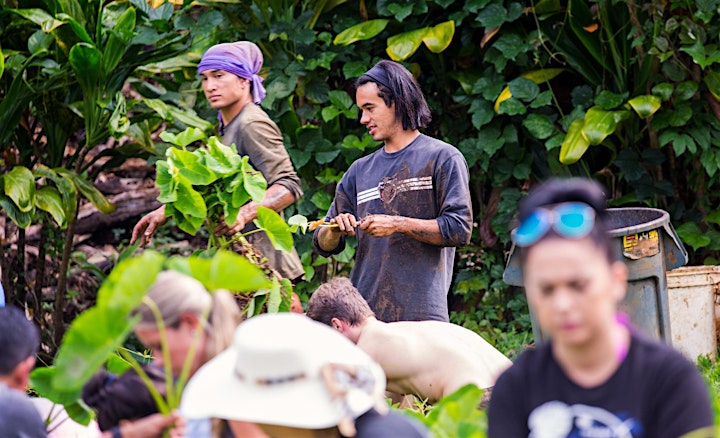 Founders Dean and Michele Wilhelm will share how attending the 2012 Slow Food's Terra Madre conference in Turin, Italy, as delegates, reinforced their work.
Their daughter, Makana Wilhelm, will also share her educational experiences earning her masters degree last year at the Slow Food University of Gastronomic Sciences in Pollenzo, Italy.
Following the tour, we will share a potluck lunch and a tasting of Maunawili honey and cacao nibs from the farm.
Time: 9:30am -12:30pm
Date: Sat, Aug. 5
Location: Maunawili, Leeward side near Kailua. Just off the Pali Highway

* Please bring your own utensils, etc. to minimize waste.